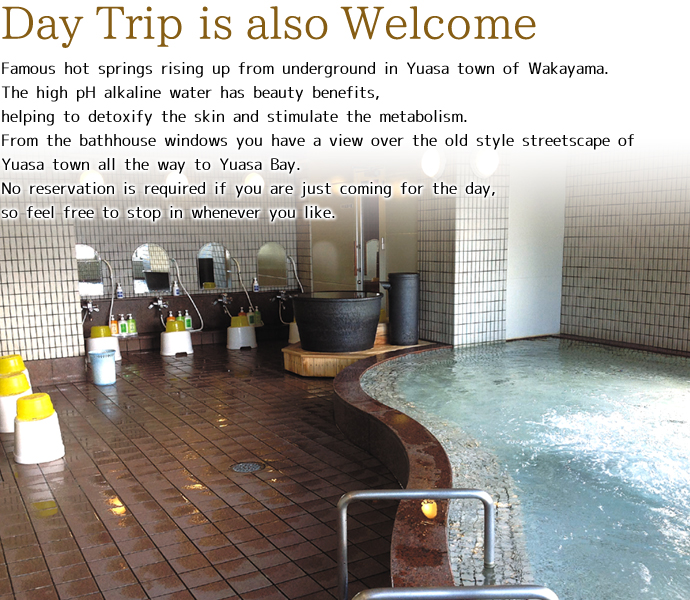 In general、 bathing fee of bathing only (500 yen, child 250 yen for adults)
[ bathing time]
● 6: 00 ~ 10: 00 / accommodation like
● 12: 00 ~ 23: 00 / accommodation like-Day your bathing like
(Final acceptance 22:00)
On your Raishiro, please purchase at the front desk of bathing ticket vending machines.

There is also the bath for the elderly.
The price display, it will include consumption tax.

Banquet dishes plan with the hot spring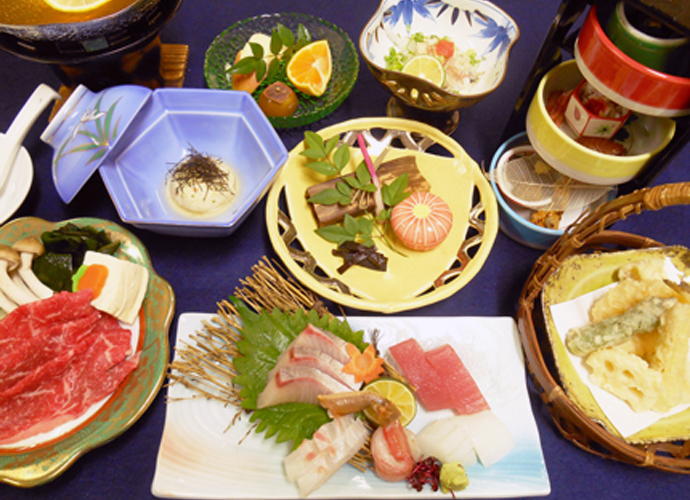 It is the advantageous plan that a hot spring and "pine" banquet dishes were set. Please use it for banquets.
Adult 6458 yen per person
● Bath tax includes it a dish
● By the situation of the stocking, it may be slightly different from the photograph.
● I ask to be able to make a reservation by three days.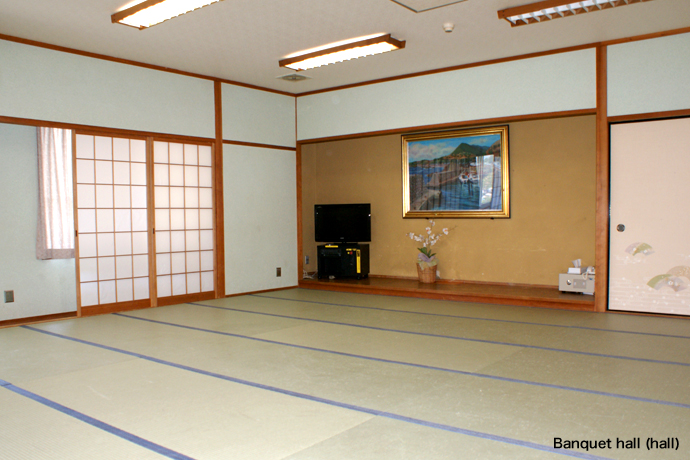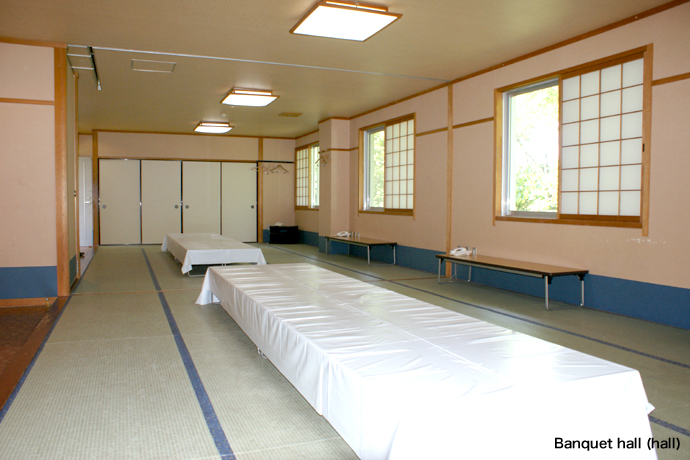 About the cancellation of lodging, banquets (cuisine)
※ also will be subject to cancellation of the room without meals, without a meal, and the like.
| | |
| --- | --- |
| Cancellation offer classification of lodging, banquets (cuisine) | Cancellation charge |
| Accommodation & Banquet (cooking) 7 days prior to scheduled date | Unnecessary |
| Up to 6 to 4 before the lodging, banquet (cuisine) | DateSave 20% of the fee (tax) |
| Accommodation & Banquet (cuisine) up to 3 days before – the day before the scheduled date | Reservations 50% of the fee (tax) |
| Accommodation & Banquet (cuisine) scheduled the day | Reservations amount of fee (tax) |