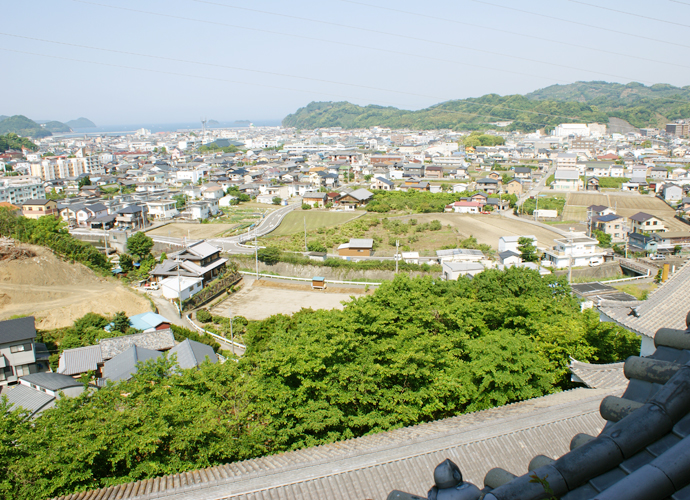 The hotel, including the spacious public bath of natural hot spring,
Accommodation 30 rooms (Japanese-style 28 rooms, Western-style two-chamber),
Hall of the banquet hall, it is and the like cafeteria.
Japanese garden of the castle tower 1F, until the Kii of ocean
Such as the view from the overlook 5F,
It is a facility that you can enjoy the history and tradition of Japan.
●Specifically, please see it from this.