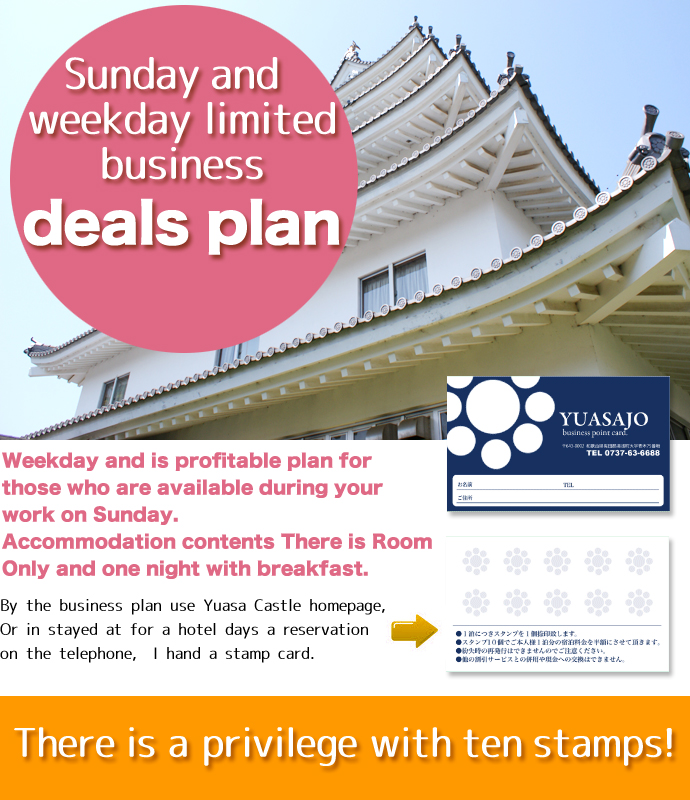 Weekday and is profitable plan for those who are available during your work on Sunday.
Accommodation contents There is Room Only and one night with breakfast.
The room (including tax) per person worth
Business Plan Sleep Over
1 Occupancy     ¥6,000
2 people or more  ¥5,406
Business plan with breakfast♪
1 Occupancy     ¥6,853
2 people or more  ¥5,773
In the case of available per person per room in the above plan will be one person fee.
Your settlement is possible use of various credit card.