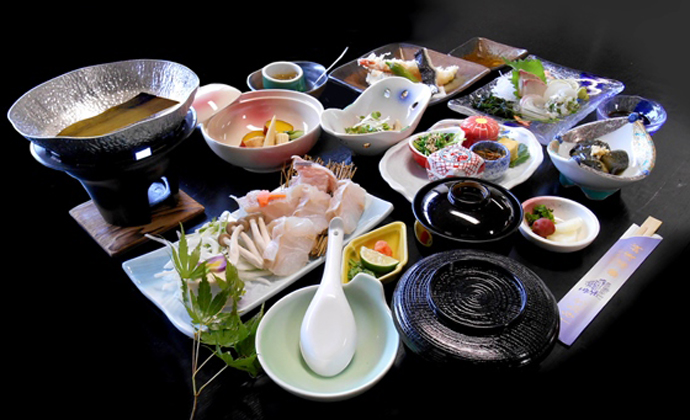 Accommodation offer pine, bamboo, plum, in the case of accommodation in each Kaiseki course
You can change your diet to with query skillet at 1,000 yen plus.
Period 10/27 (Tue) to 12/25 (Friday).
Please offer at the time who your change of hope reservation.
We heard from accommodation for 2 people. Please acknowledge beforehand.
Picture was the bamboo Kaiseki in with Que skillet